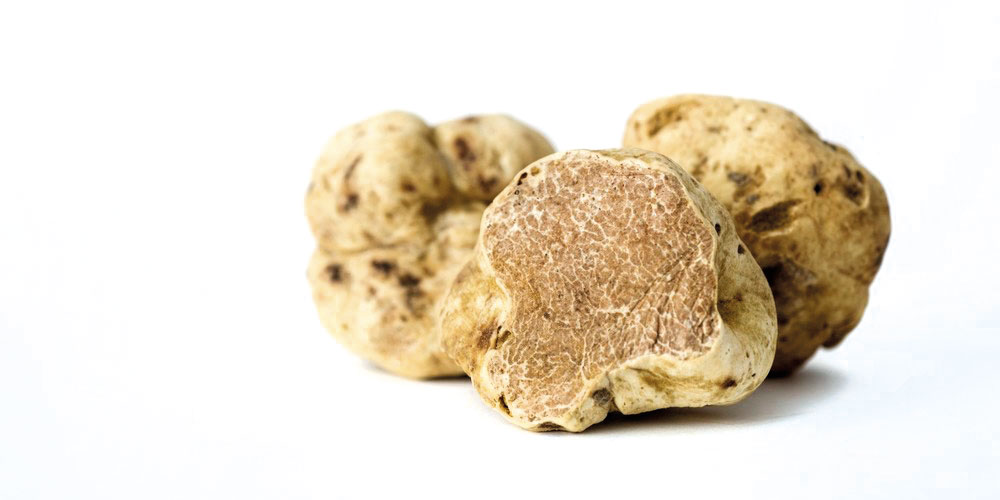 White winter truffle (Tuber mangatum pico)
This kind of truffle is considered to be of excellent quality. It is spherical in shape and irregular due to its "cracks". The surface is smooth and slightly velvety. The color ranges from light ochre to deep beige and greenish.
The flesh is unique with its color ranging from white to yellow or at times greyish marbled with thin white veins. The aroma is pleasantly rich but different from the aroma of other truffle varieties.
| | |
| --- | --- |
| Average weight |  8-500gr |
| Diameter | 5-25 cm |
| Availability | October to December |